Water Damage Restoration Service
Water damage is not a simple problem as it regularly outcomes in several health and safety problems.
If you have the misfortune of discovering a flood broken pipe or your hot water heater breaks. Our crew can help you recover quickly from a water damage with our 24/7 emergency response. Your property may be flooding outdoors or even your own sprinkler system not operating properly. Whatever the reason, they key is to get that water out as soon as possible.
24/7 Emergency Response
Our water damage restoration technicians respond to emergency calls, 24 hours a day, 7 days a week, 365 days a year.
Our Customer's Come First
Workforce Solutions specializes in complete Water Damage Restoration Services for residential and commercial properties. We have a 100% customer Satisfaction Guarantee for all of the services we provide and will handle your emergency situation with care.
We Acceprt Insurance Claims
Water damage in your business or home can be caused by a number of factors. The most common causes are:
Fire Sprinkler Malfunction
Clogged Toilets, Showers, or Sinks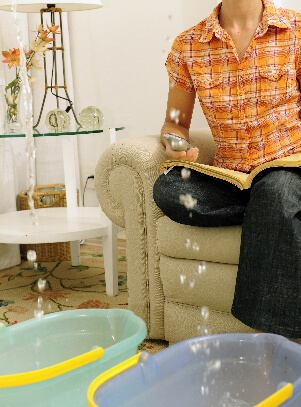 The Workforce Solutions
Guaruantee
Industry Leading Iron Clad Guarantee!
If you aren't completely satisfied with the Workforce Solution cleaning experience, we will reclean the area of concern for free. If you're still not satisfied we will issue a refund.

 Flexible Contracts
Daily, monthly, quarterly or one time service, we can customize our service to meet your specific needs.

Flexible Schedule
Day or night, we can work around your schedule to take advantage of the hours when your property is not in use.
High Dusting Fixture Polishing Protect Furniture Floor Cleaning
Window Cleaning Restroom Sanitation Post Construction Cleaning Equipment Degreasing
Janitorial Groundskeeping Trash Removal Restocking Supplies
Residential Properties Vacation Rentals New Construction Apartment Buildings
Restaurants Commercial Kitchens Offices Retail Stores
Special Events Banks Movie Theaters Hotels
We aim to provide the highest possible standard of service. Some of the most successful property management companies, businesses and Eagle County residents have trusted us to keep their properties clean and looking beautiful. See what some of them have to say about us!
★★★★★
"Definitely recommend Workforce Solutions for all cleaning needs! They did our carpets a couple weeks ago and they look great! Thank you so much.We really appreciate it."
★★★★★
"Arrived precisely at appointment time. Did a fantastic job at getting my carpet traffic areas clean. The carpet looks totally new. They were very pleasant and business-like."
★★★★★
"I can only give praise for the work Jose did for me! He made my carpets and 12 pieces of upholstery look like new! He goes above and beyond and he is such a hard worker!!"
CALL US AT (970) 306-0176